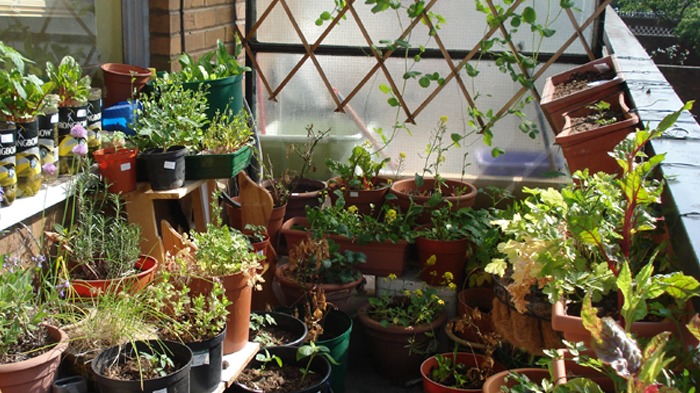 Meet the Authors: Juliet Kemp
Juliet Kemp lives in London with her partners, dog, and child. Permaculture in Pots was written from experiences gleaned from gardening her Southwark flat's balcony. When not writing (fiction or non-fiction) or pottering about her plant-growing spaces, Juliet enjoys cycling, climbing, knitting, and making/upcycling all sorts of things. After several years of learning about and using permaculture, Juliet completed the Permaculture Design Course at the Earth Activist Training 2011 course, which she found incredibly inspiring. Juliet completed her Diploma in Applied Permaculture Design in 2015.
Books by Juliet
Permaculture in Pots: How to Grow Food in Small Urban Spaces
In times of soaring food prices, growing food in cities is becoming the big urban trend. This clear and easy to use month by month guide shows how to grow food in small spaces such as balconies or container gardens, using low impact permaculture principles.