Meet The Authors: Judith Anger, Immo Fiebrig and Martin Schnyder
Judith Anger, Immo Fiebrig and Martin Schnyder took a one year permaculture training programme with Sepp Holzer.
This led them to write Edible Cities: Urban Permaculture for gardens, Yards, Balconies, Rooftops and Beyond.
Judith Anger founded the Perma Vitae organisation to develop permaculture training and teach people to grow their own.
Judith was born in Linz, Austria and is educated in hotel management which has led her to work across in Paris, Kansas and Ireland. She has always strived to be in the countryside as much as possible and after years of running her business she decided she needed a change. Judith signed up to Sepp Holzer's course which changed her life right away.
She now spends her time saving nature show everyone how we can survive. Judith founded the non-profit organisation Perma Vitae and has travelled the world with Sepp.
Perma Vitae now have projects in Vienna, Detroit and a small Austrian village, which will follow the Todmorden model, becoming the first edible village in Austria.
Judith's dream is to have model cities and farms all over the world so more and more people can see how simple it would be to change the world. She hopes this will help give as many people as possible plenty of healthy food.
Dr. Immo Fiebrig is a pharmacist who discovered that healthy living could be found through nature. He has a PhD in biochemistry from Nottingham University, became a Holzer permaculturist in 2010, obtaining a Permaculture Design Certificate from Rosemary Morrow in Spain thereafter.
When starting his professional career, Immo realised that pill taking was not the best way to a healthier life. On his quest for deeper healing, he studied Mucuna pruriens beans as a more tolerable herbal alternative to conventional treatments for Parkinson's disease. In 2009 he rediscovered his childhood passion for ecology and nature care. As a scientific writer and journalist in a densely populated city, he soon came across Sepp Holzer's work and decided to take the principles of permaculture into urbanity, publishing Edible Cities which is also published in German as Jedem sein Grün! (Greens for Everybody). Immo learnt about integrated water management, landscape restoration and nature healing in the context of agroecology.
His fascination with small-scale urban and large-scale rural permaculture projects has expanded his endeavours for a healthier humanity. He is currently a Research Fellow at Conventry University's Centre for Agroecology, Water and Resilience (CAWR) in the United Kingdom, focusing on the holistical Monitoring & Evaluation of Permaculture Systems.
Martin Schnyder is a trained landscape gardener and has been working as a self-employed gardener in central Switzerland since 1997.
Martin's affinity with nature began during childhood. It was all hands on deck on the farm and working with animals and plants brought him satisfaction. The vocational choice to become a gardener was therefore a logical consequence and he began an apprenticeship at the Cantonal Horticultural School in 1981. He gained professional experience in numerous businesses and then graduated as a qualified senior gardener in 1991.
His wish to be self-employed was already in place, but it took another six years until it was fulfilled in 1997. By this time he was already concerned about the insidious destruction of the environment and the reckless exploitation of the world's resources. This journey then led him Sepp Holzer's course which truly opened his eyes. He completed the Permaculture Practitioner training at the Krameterhof in 2010 where he got to know both co-authors.
Martin Schnyder lives and works independently in Ersigen in the midlands of Bern. He is married with four children and employs four colleagues at his small horticultural business.
Books by the authors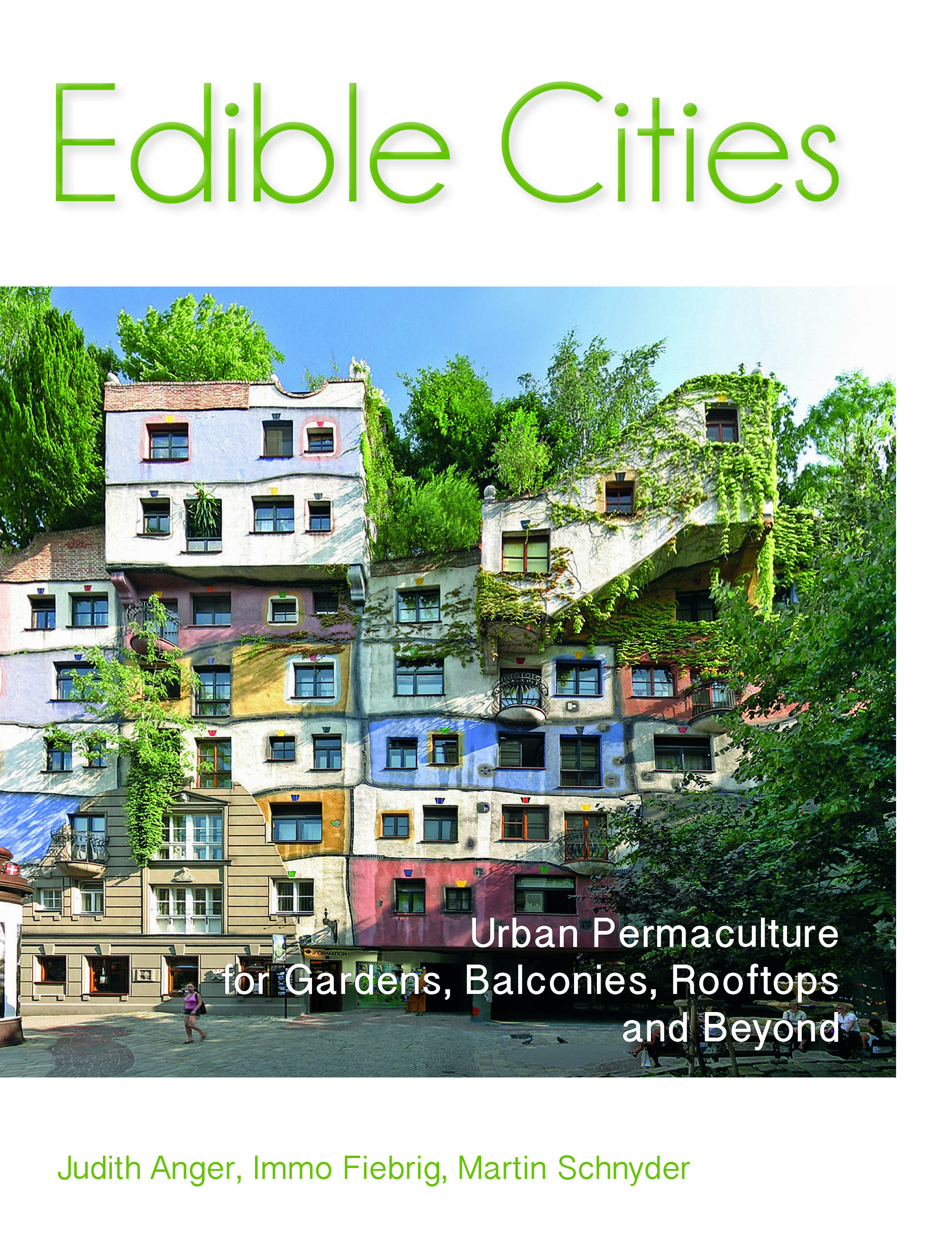 A guide to growing your own fruit, vegetables, herbs and even mushrooms in small spaces, in the most ecological way possible. Edible Cities shows why urban landscapes can be a great place for permaculture.
Included are the principles of permaculture, worldwide examples of urban gardening projects, green roofs, ideas for flat and balconies, guerrilla gardening, urban beekeeping and a lot more.
£14.95